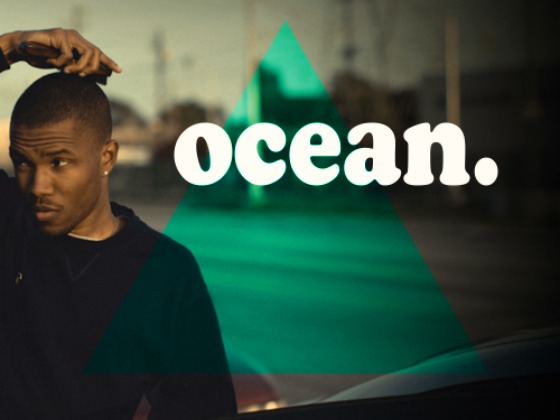 Frank Ocean has been making waves recently in many different lakes: he publicly came out on his tumblr and let the world know who he truly is AND has released an album that is nothing less than what you would expect of Frank. "channel ORANGE" is as versatile as it is pure talent. Even though there isn't a song I don't like, there are songs that stand out more than others. The two that excel, in my opinion, are Thinkin About You and Super Rich Kids. 
Thinkin About You is a classic R&B tale of unreciprocated love, but sung with the uncanny talent of Frank Ocean. Ocean kills it on this track with his well-known smooth singing and hits high notes that'll make your heart skip a beat. It's a slow jam that raises the bar for all other R&B slow jams.
Super Rich Kids is a little more gritty and influenced by hip-hop. This track features the ever impressive Earl Sweatshirt. Sweatshirt spits a rhyme that is close to flawless and does it in such a way that makes MCing seem easier than breathing. Super Rich Kids paints an unflattering picture of the elite youth of america. It is a song that the 99% can identify with. It's the antithesis to every stereotypical rap song that flaunts excessive material possessions and Frank and Earl make it seem cool to not be apart of that life. It is my favourite song on an impressive album.
Enjoy.